Croydon Telugu Association (CTA) has been generously contributing to various causes since 2013. Started by CTA members Solomon and Mayuri as a Christmas event, with support and encouragement from all CTA took over the mantle in 2015 and eventually established it as a regular CTA Charity event in the calendar. Children from CTA families' setup stalls to run games, sell cakes and handmade crafts. The enthusiasm and effort from these children will be the life line to keep this event going for many more years to come.
Here is a summary of the Charity journey till date
2013-2016
From the proceeds from these years events, CTA is able to support two wonderful children Rupa and Sahil in India through Actionaid India. These children have been supported by paying for their expenses till the age of 16 years. CTA felt, its never Children's fault to be born in poverty, but with little help we can make a difference to their lives….
During these years CTA also donated proceeds to Great Ormond Street Hospital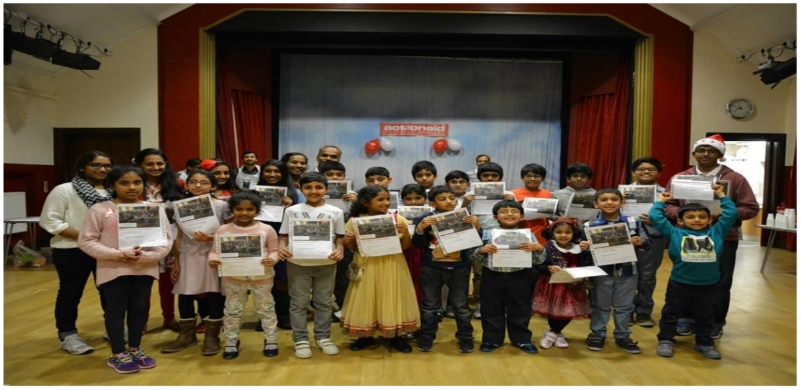 2016
This year CTA chose an additional beneficiary in India called Matruchaya @ Vijayawada in Andhra Pradesh. There was no hot water for children at this orphanage. CTA is proud to sponsor hot water facility and make bathing little easier.
2017 – 2018:
During these years CTA have chosen two UK based charities to sponsor "War Child" and "Children with Cancer UK".
2019: On Behalf of Croydon Telugu Association, Jitendra and Praveen had taken up a huge Thames Bridges trek challenge to walk 25 kilometres to raise money for Royal Marsden Cancer centre. Pleased to see great contributions from fellow members helping to raise nearly £1445. Let's just say hats off to their effort.
CTA is in the process of identifying more charities to sponsor from 2019 proceeds.